Interests can be collected during the prospect capture process and added to their profile for purposes of segmenting and can be used by staff to enhance the sales process. An example of an interest is "Group Classes". Click here to learn how to segment based on Interests
To add interests, reach out to your Club OS rep or support@club-os.com. They can add interests to your club's lists. This will display your interests list on every prospect/member profile.
To make these available during the lead capture process, see how to add them below for each method.
Club OS Forms (Guest Waiver, Weblead Form, and Outreach Form). Reach out to your Club OS rep or support@club-os.com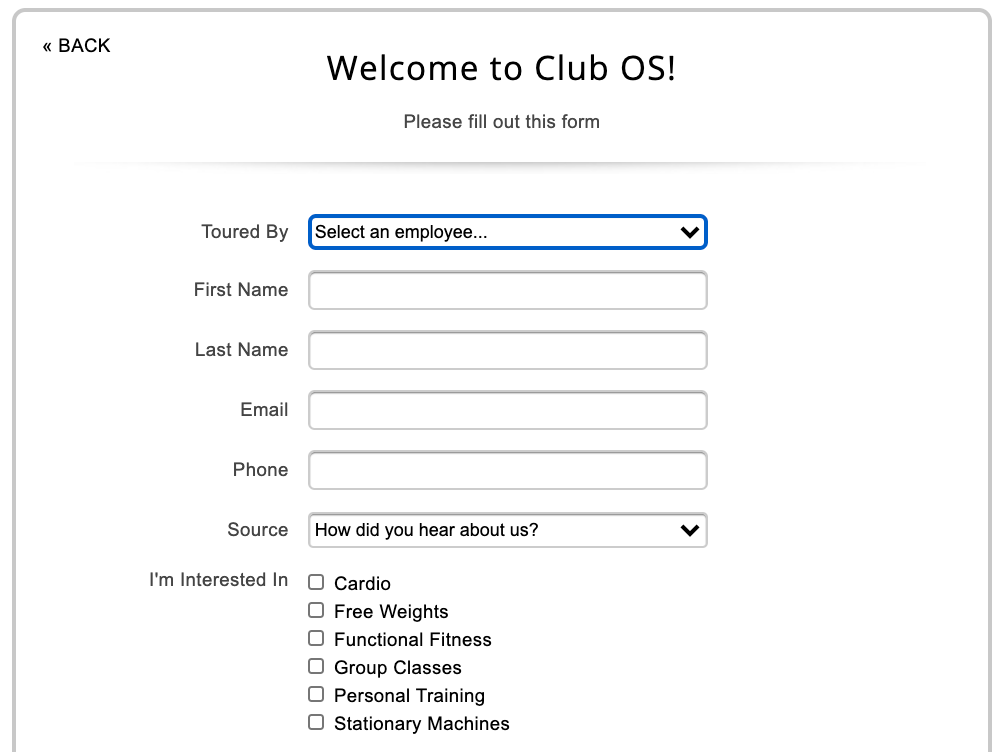 REST API V1 /prospects Send interests using the 'interest' property. The interests needs to be setup in your club's lists in order for them to appear on the prospect/member's profile. REST API V1 /prospect Properties