To change an automatic email campaign from active to inactive, first go to the Marketing icon on your tool bar and click Automatic Campaigns.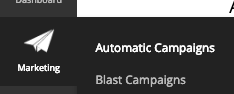 Next, choose the active campaign you'd like to deactivate by clicking the (blue) title of that campaign.

You will be taken to the set up page for that particular campaign. Click "Send" at the top.

On the send page, click "Make Inactive"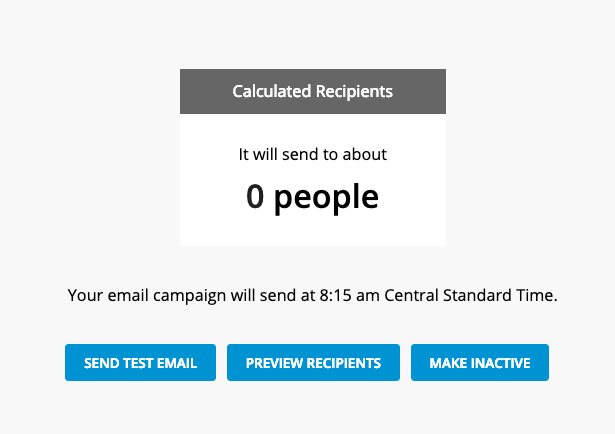 A box will appear asking to confirm your action, click "OK" to confirm.

This step completes the process and the automatic campaign in now inactive!
To make it active again in the future, you would click "Make Active" to do so.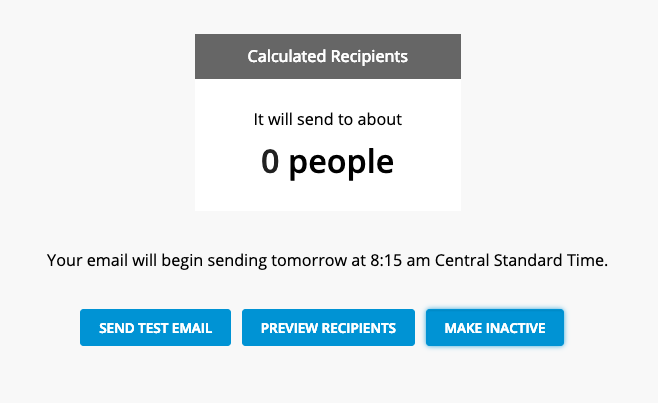 Back on your Automatic Campaign page, you will see your deactivated campaign has the status of "Draft".