Converting inactive members to a Prospect status enables you to move them back into your club's Follow-Up schedule.
Inactive Members fall into one of these statuses:
Inactive Member - Canceled

: A Member who has canceled their membership.

Inactive Member - Expired: A Member who has not renewed their expired membership.
Inactive Member - Collections

: A Member who was past due on their membership and their account has been sent to collections.
Steps
Locate the member you want to convert. You can do this in User Search by looking for their name or using the Membership Follow-up status drop-down menu to find all members with a particular status.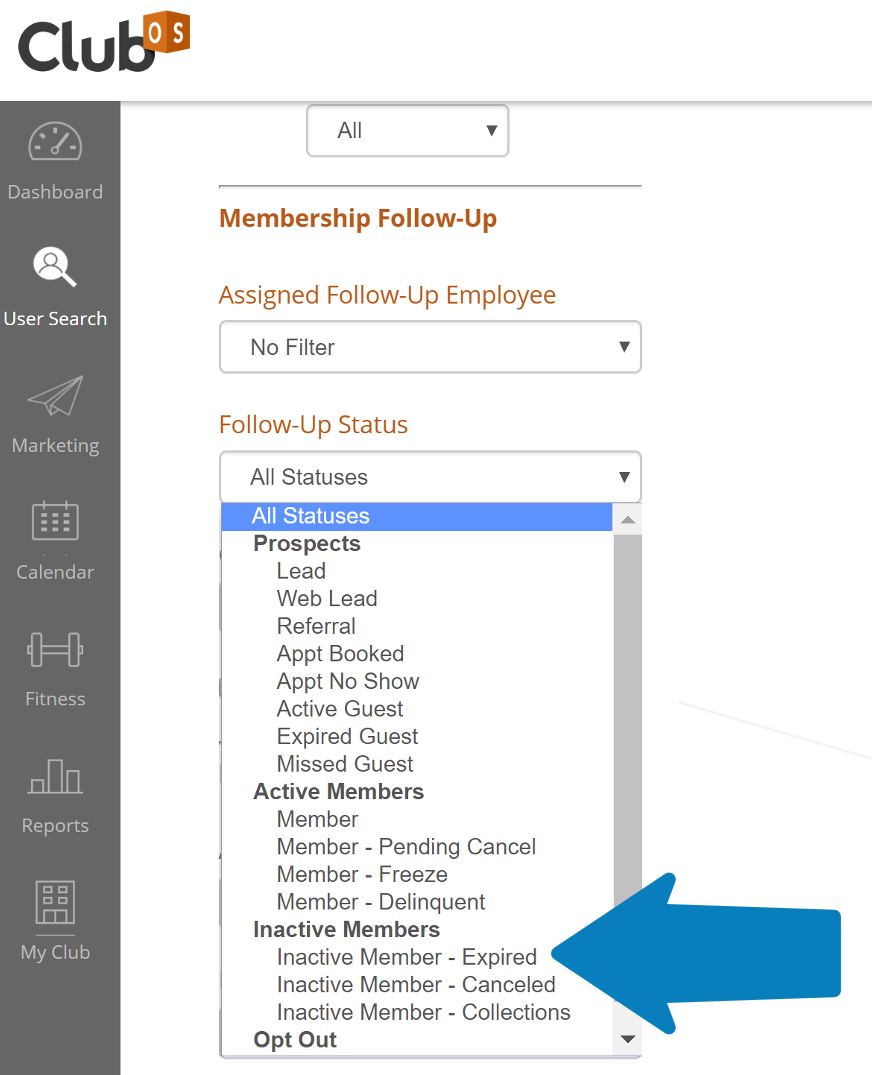 Navigate to the member's account, then to the Prospecting -> General tab.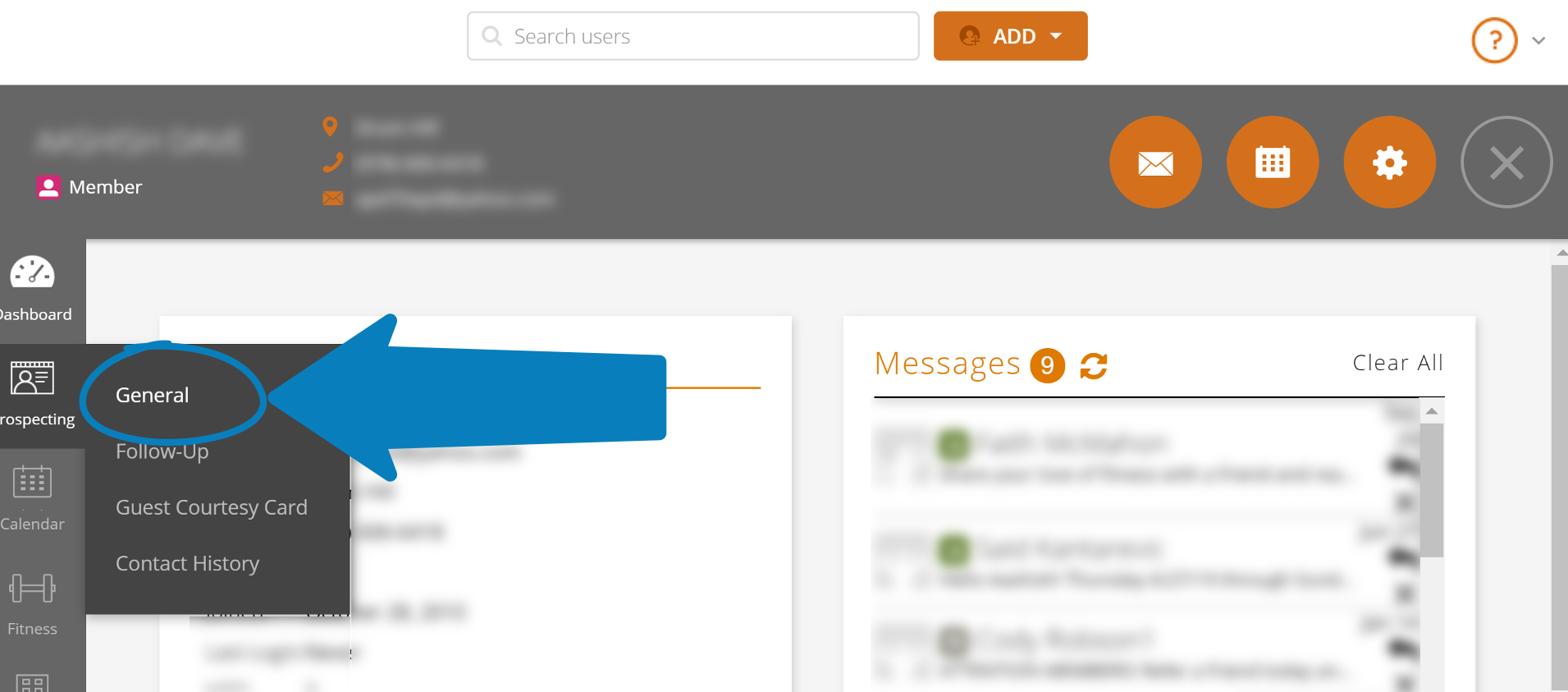 Click the "Convert Inactive Member to Prospect" button.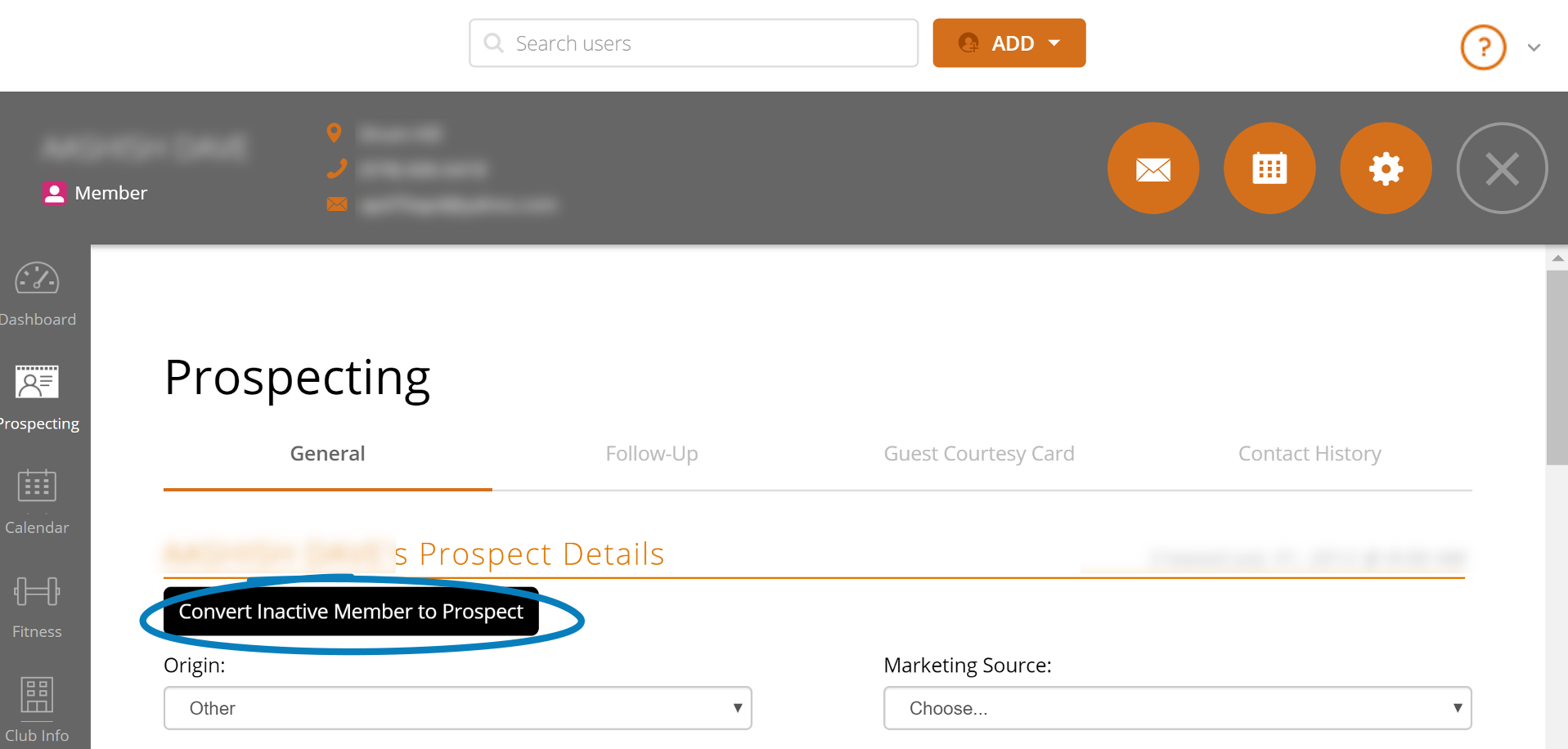 Since this process cannot be reversed, you'll get a warning message asking you to confirm. Click "OK" to proceed.

Once the user is converted, the current Inactive Member profile will be deleted and a new Prospect account will be created with the same personal details, Marketing Source and Origin.
The previous membership information will be added as a Lead Note for reference. This user will also fall under their original Prospect status (such as Web Lead) and will be added to your follow-up queue according to the schedule you have set up for Prospects with that status.

If you do not see this feature, you may be limited by your club's settings or your user permissions.