1. Top Ten: An Overview
2. Top Ten: KPI
3. How Do I Filter My Top Ten?
4. The Bottom Ten: An Overview

Club OS's Top Ten is a window in which a club's ten highest-performing locations and employees are ranked for comparison. This allows Location Managers and Admins to evaluate a single party's output in relation to the work produced by other staff.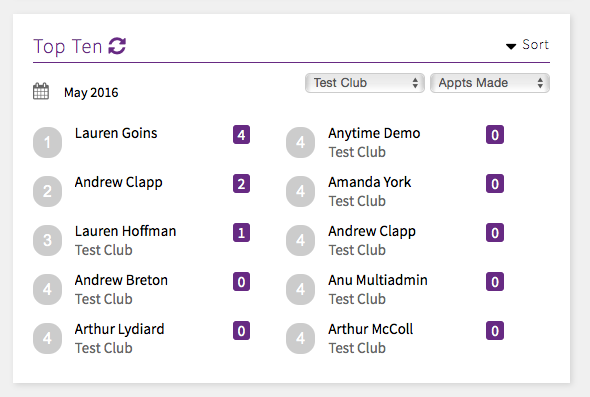 Note: Certain clubs call specific KPI's by multiple names. (Such discrepancies are pointed out below.) Here, the Top Ten's KPI's are named as they appear within Club OS's without customization. For more information on KPIs, check out this article.