This report lists agreements with active, current freezes or scheduled future freezes. Lists of active and future freezes each appear on their own tab. The report can be filtered by location and/or employee.
Sample Frozen Agreements Report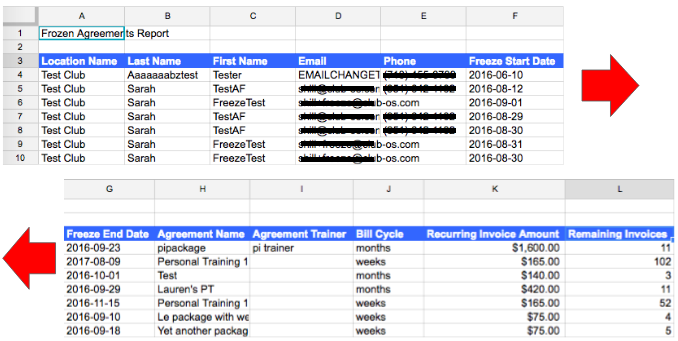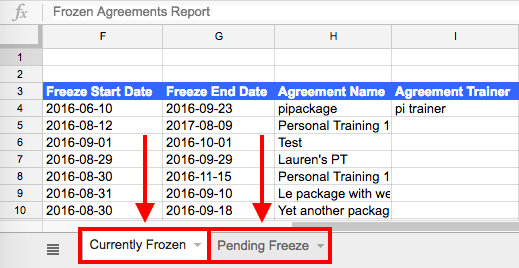 Frozen Agreements Report Fields
Location: The name of your location
Last Name: Member's last name
First Name: Member's first name
Email: Member's email address
Phone: Member's phone number
Freeze Start Date: The date the freeze began or will begin.
Freeze End Date: The date the freeze ended or will end
Agreement Name: The name of the agreement that was frozen
Agreement Trainer: Employee listed as the Trainer on the service agreement. (If the report is filtered by Employee, it will use Agreement Trainer.)
Bill Cycle:

Agreement's billing cycle

Recurring Invoice Amount: Recurring amount for invoices on this agreement
Remaining Invoices: The total number of invoices remaining for the service agreement once the freeze has ended.
Learn more about accessing, filtering, and scheduling reports.