Follow these steps if you need to change the assigned Follow-Up staff member for multiple Prospects or Members. This allows you to move some or all assigned Follow-Ups from one employee to another.
Start at User Search. Use filters to identify the accounts you plan to transfer.

To search for all users with a specific role, first click "None" to clear the list, then check the box next to the role(s) you are looking for (Prospects, Members, or both).

If you will be transferring prospects, notice the drop-down menu under Prospects that allows you to select All, Active, or Inactive Prospects. Be sure you are selecting "All" Prospects.




Use the Location filters to further refine the list as needed, so you can make sure the employees you are transferring the leads to are receiving assigned Follow-Ups for their location.
Now, find the employee you are transferring from, under "Assigned Follow-Up Employee" for Membership and/or PT Follow-Up.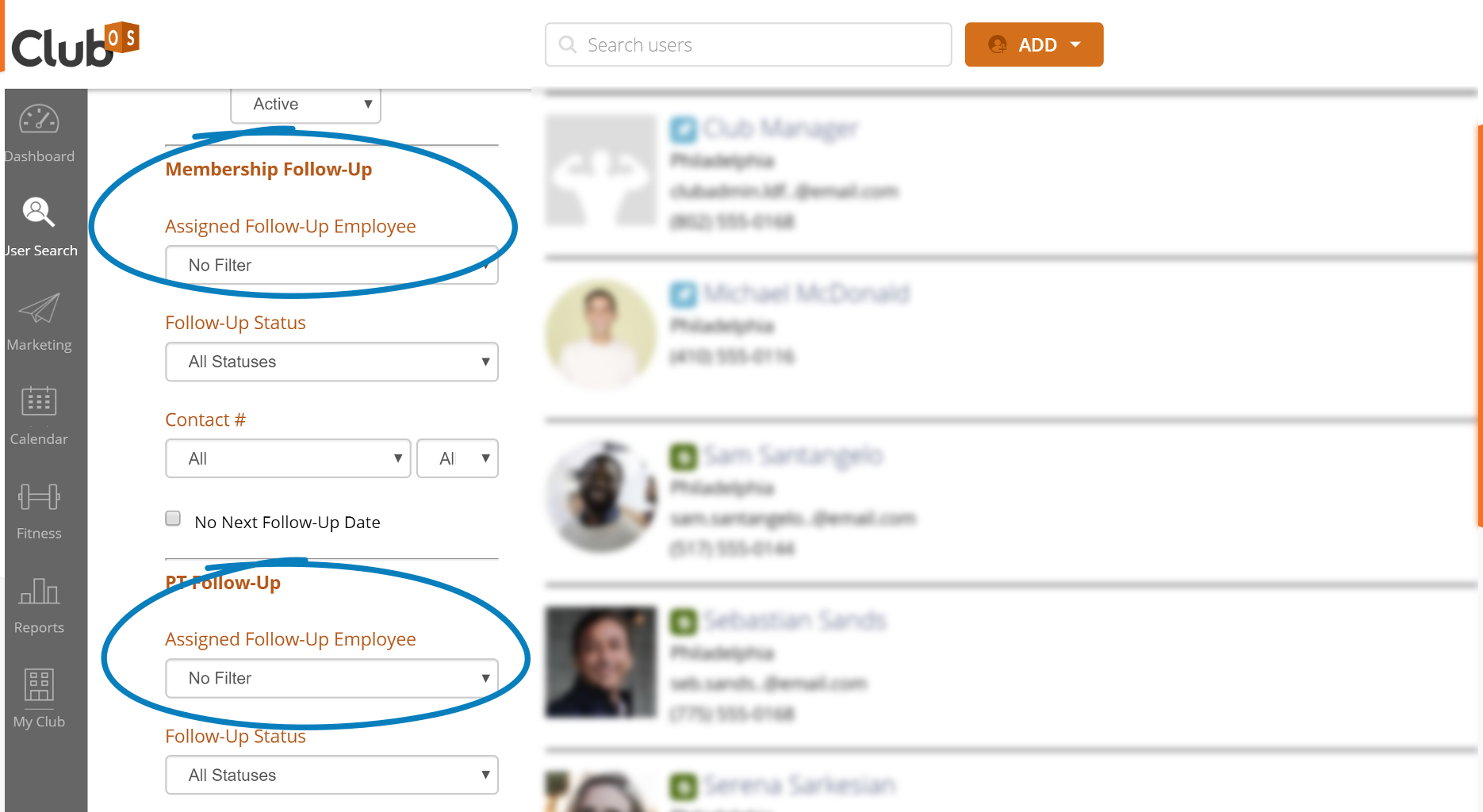 Look for the "Include Deleted" checkbox at the bottom of the search filters and make sure it is checked. (This ensures you are including accounts that could potentially be reactivated in the future.)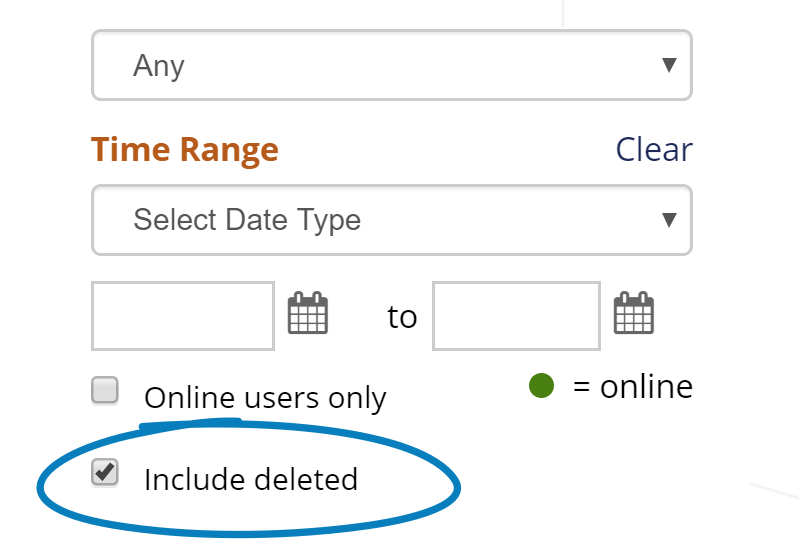 You've finished filtering your search. You should now have a list of all Follow-Ups (Prospects and/or Members, Membership and/or PT) that are assigned to the employee you want to transfer from.
Return to the top of the User Search page, locate the Search Actions drop-down menu, and select Transfer Users.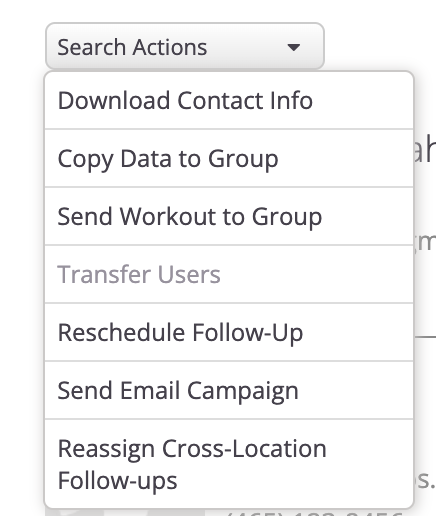 The Transfer Users pop-up window will appear.



Enter/search the name of the employee(s) you want to transfer these Follow-ups to. If you want to distribute these Follow-Ups to multiple employees, just enter multiple names under "Select the employee(s) to transfer to:". The Follow-Ups will be distributed evenly among them.
Use the Membership and PT checkboxes to decide whether you want to transfer Membership or PT Follow-ups (or both) to this employee. Optionally, check "Transfer Referrals" to also assign any Referrals from these Follow-ups to this employee.
Leave the Transfer Count blank if you want to transfer all Follow-ups from the original employee. Otherwise, enter a number here. (You will not have the option to select specific Prospects/Members you want to transfer. That must be done manually with individual accounts if needed, by navigating to the user profile and editing their Follow-up person under Prospecting --> Follow-Up.)
After you've made your selection, click Transfer. Since this process cannot be undone, you'll get a confirmation window asking you to make sure. You can cancel the process at this point if needed. Otherwise, click OK to complete the transfer.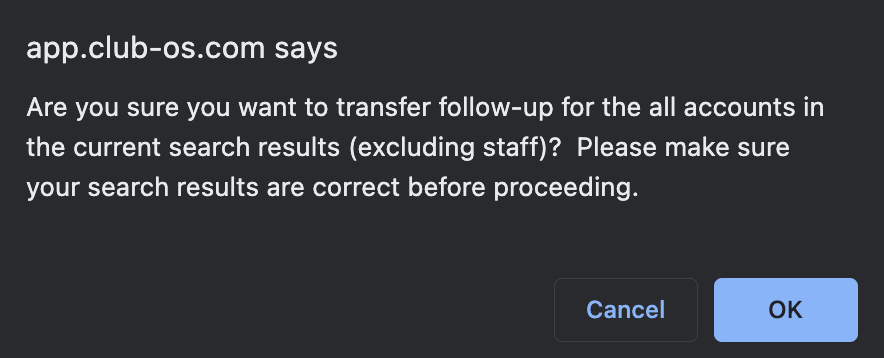 A confirmation message will appear and you will get an email notification when the transfer process is complete.