Topic
A new filtering option has been added to the follow up agenda.
Purpose
The new option allows you to filter follow up agenda by employee names. Clicking on the employee name will display the agenda for that particular employee. Before, follow up agenda was only available for individual locations.
Steps
To filter by employee name, complete the following steps:

1. Navigate to the follow up agenda on the dashboard.
2. From the drop down menu, select the name of the employee whose follow up agenda needs to be looked at.
In the example shown below, Brett's follow up agenda has been selected. This will display Brett's agenda.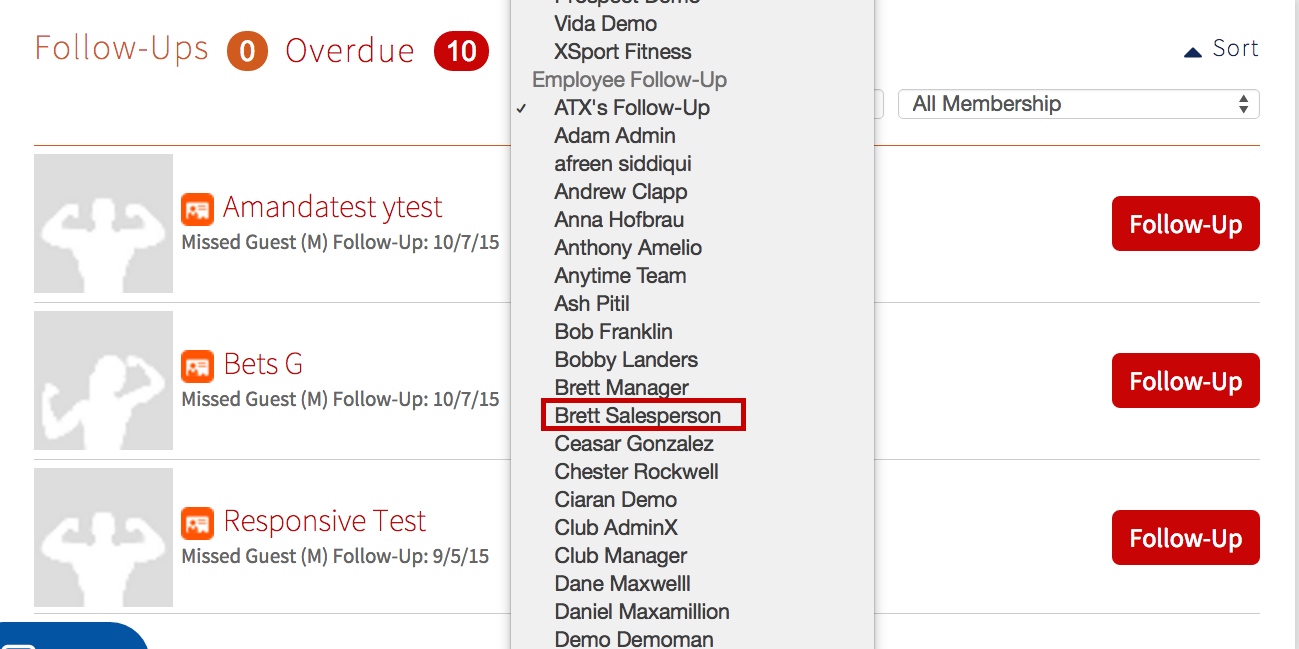 Result