This report lists sales opportunities and tours by employee. It can be filtered by date range and location.
Sample Sales Opportunity Report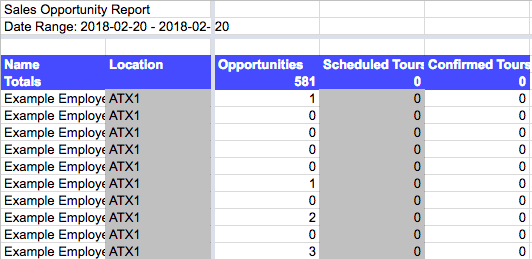 Sales Opportunity Report Fields
Name: Employee associated with Follow-Ups and Tours over the selected date range
Location
Opportunities: Number of follow-ups assigned to this employee
Scheduled Tours
Confirmed Tours
Learn more about accessing, filtering, and scheduling reports.