Icons on the calendar and on individual events show information about the attendee role and event type.
Attendee Icons:
Attendee icons appear on Prospect/Members scheduled for an event.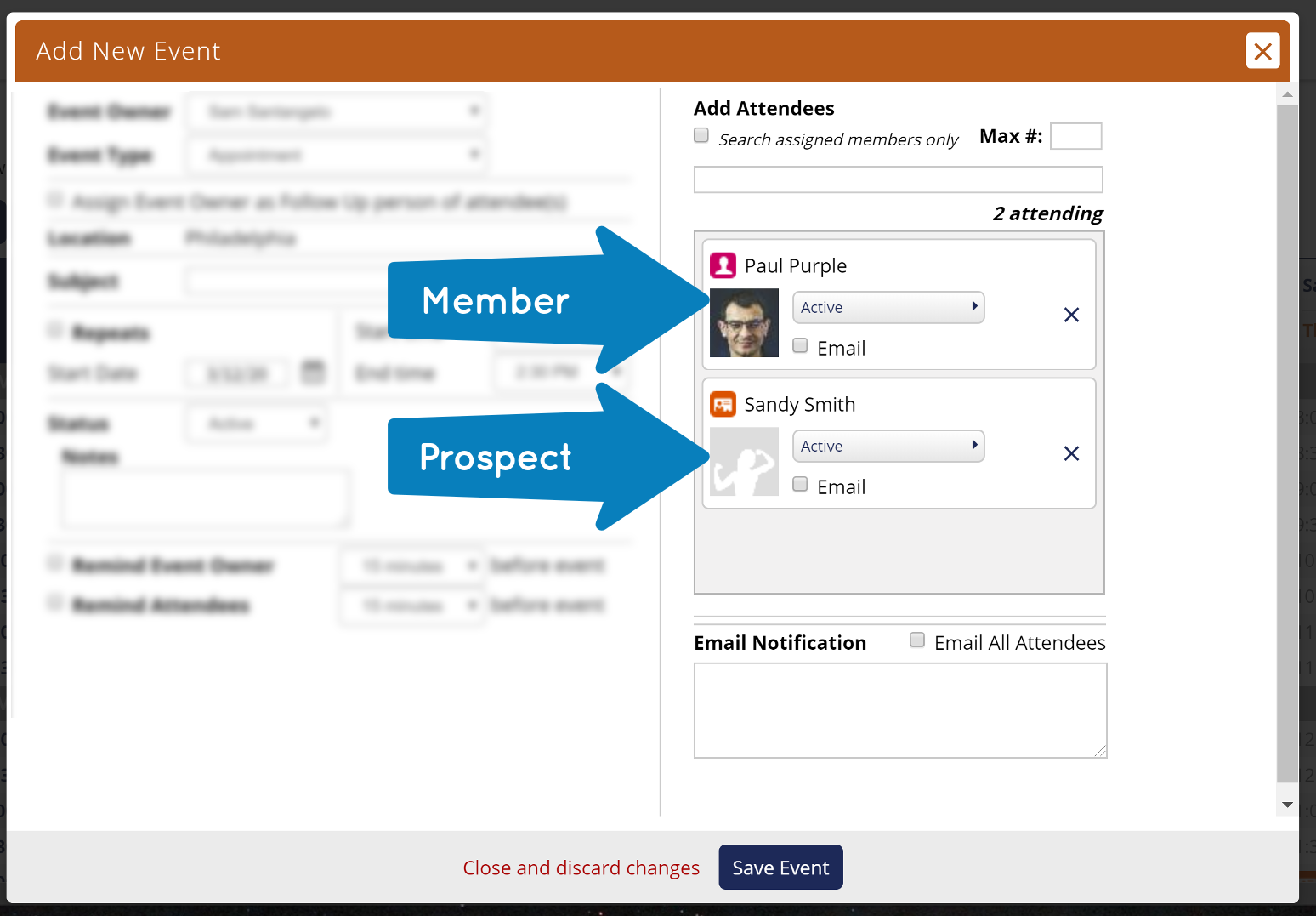 Event Icons:
Event icons appear on the calendar to differentiate event types. They appear on scheduled events and on any calendar time slots that are designated for specific event types.

| | |
| --- | --- |
| | Training Session: Indicates a scheduled personal training session (or a designated time slot). |
| | Group Training: Indicates a scheduled group training session (or a designated time slot). |
| | Appointment: Indicates a scheduled appointment with Prospects or Members (or a designated time slot that is open for these appointments). |
| | PT Orientation: Indicates a scheduled PT Orientation session (or a designated time slot). |
| | Group Class: Indicates a scheduled group class (or a designated time slot). |
| | Small Group Training: Indicates a scheduled small group training session (or a designated time slot). |