This report summarizes member check-ins at one or more locations during a selected date range.
Sample Check-in Report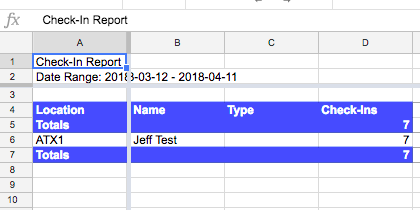 Check-in Report Fields
Location - member's club location.
Name - member's name.
Type - member's agreement type.
Check-Ins - this is the number of times a member has checked in for the specified date range at the club location.
Learn more about accessing, filtering, and scheduling reports.