If your club is integrated with a billing provider such as ABC Financial or MBO, please visit this page for more information.
If your club is not integrated with a billing provider, you can add new employees directly to Club OS. Click the 'Add' button to the right of the User Search bar at the top of the page, and choose 'New User' from the drop down menu.

From this screen, use "Account Type" to select a User Role for this person. Club Admins can assign any User Role. Location Managers and below have limited options.
Enter the new user's first and last name (required), and at least one form of Contact Information. Create a Username and Password. (Optionally, you can check the box marked "Force user to change password when they first login".)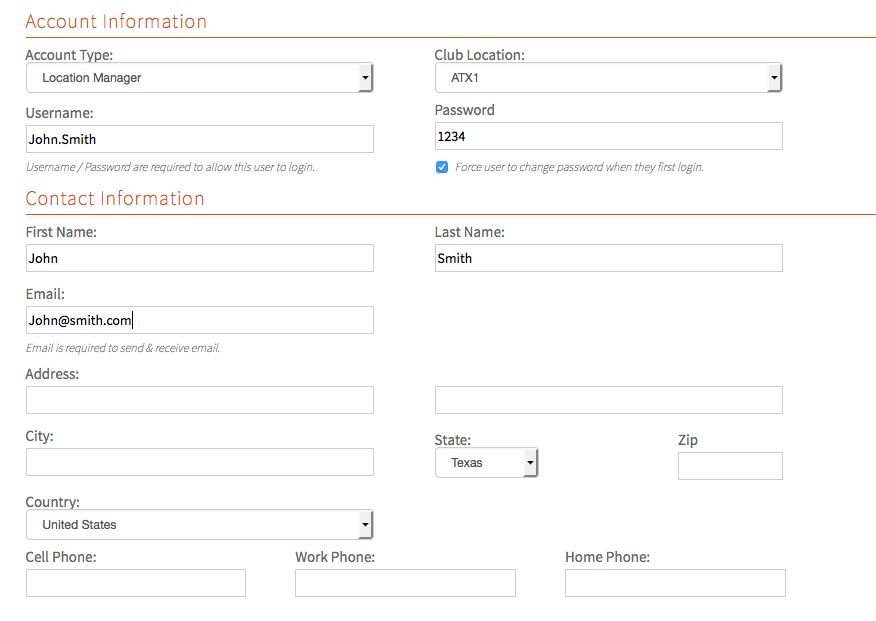 Once the form is complete, click 'Create New User' at the bottom of the page.