To create new follow-up scripts (or to edit old ones) first access the 'My Club' tab on the left side of the screen. Once there, select 'Follow-up Settings', and you will be presented with your club/location's follow up schedule.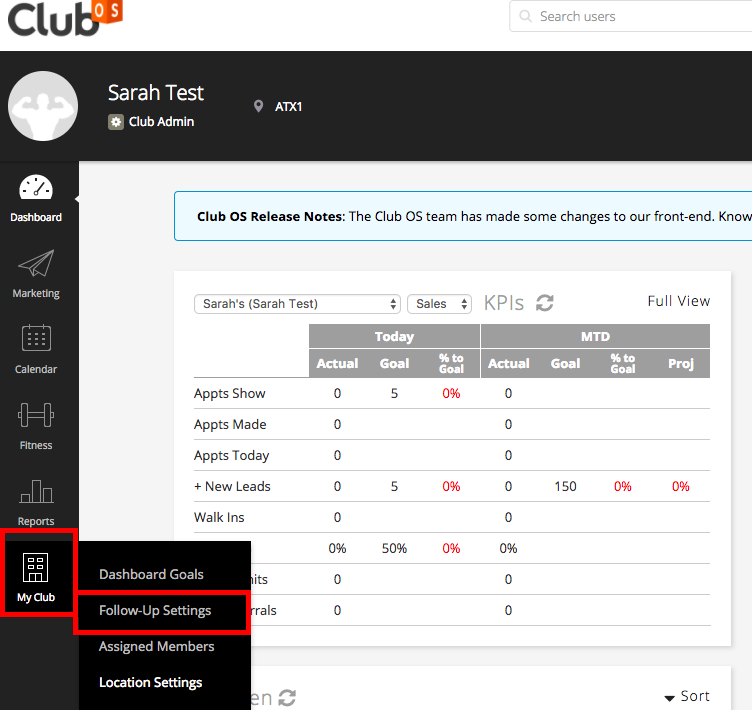 Now select the type and occurrence of the follow-up script you want to create and select the "Script (+)" link. To edit an existing script click the link below an already created script. In the example below, the "Call" link under the Web Lead row would edit the 1st follow-up script for all web leads. To delete a script click the (x) next to the type of follow up.

When creating a script, you will choose both the follow-up type of contact as well as insert dynamic tags to your script with the right-most dropdown.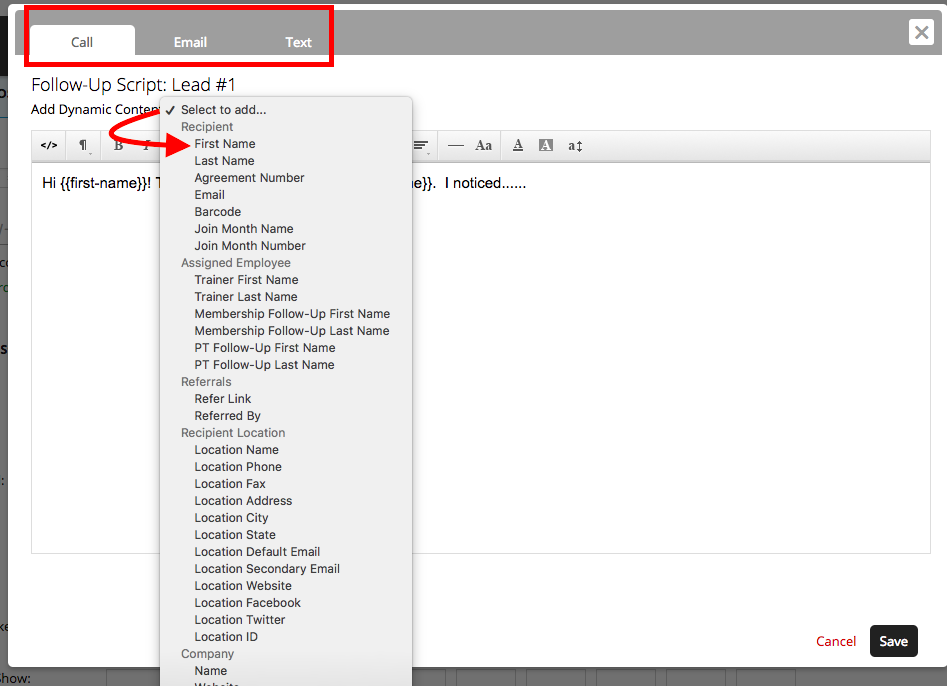 Once saved, you will have created your follow-up scripts! If you have any questions, please do not hesitate to contact our support team.