A Club Admin can find the current follow up schedule under My Club > Follow Up Settings.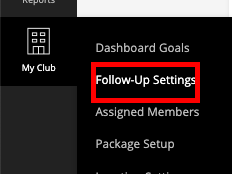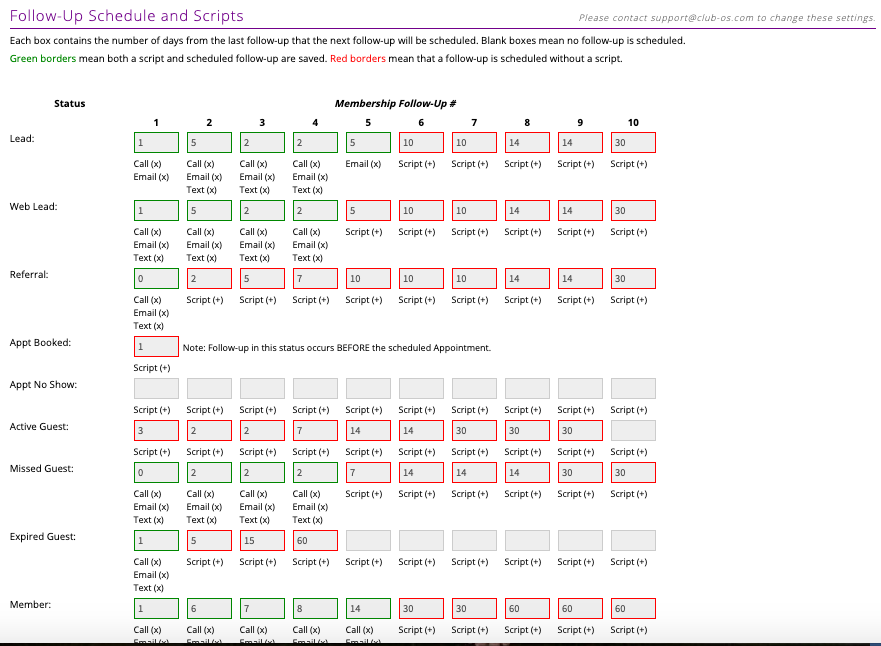 If you would like to make any changes to the follow up cadence on your site, please email our Help Desk at support@club-os.com, and they will be happy to assist you. 
Click the links below for more information about follow ups including an explanation on how the cadence works, how to add scripts to follow ups, and more!
https://cluboshelp.zendesk.com/hc/en-us/articles/204426299-How-Do-I-Add-Edit-Follow-Up-Scripts-