Whenever a staff member prepares to refund a Member's credit, an alert will always appear below the Refund Amount field, warning the employee of the possibility that, by refunding that Member's credit, their club could lose money.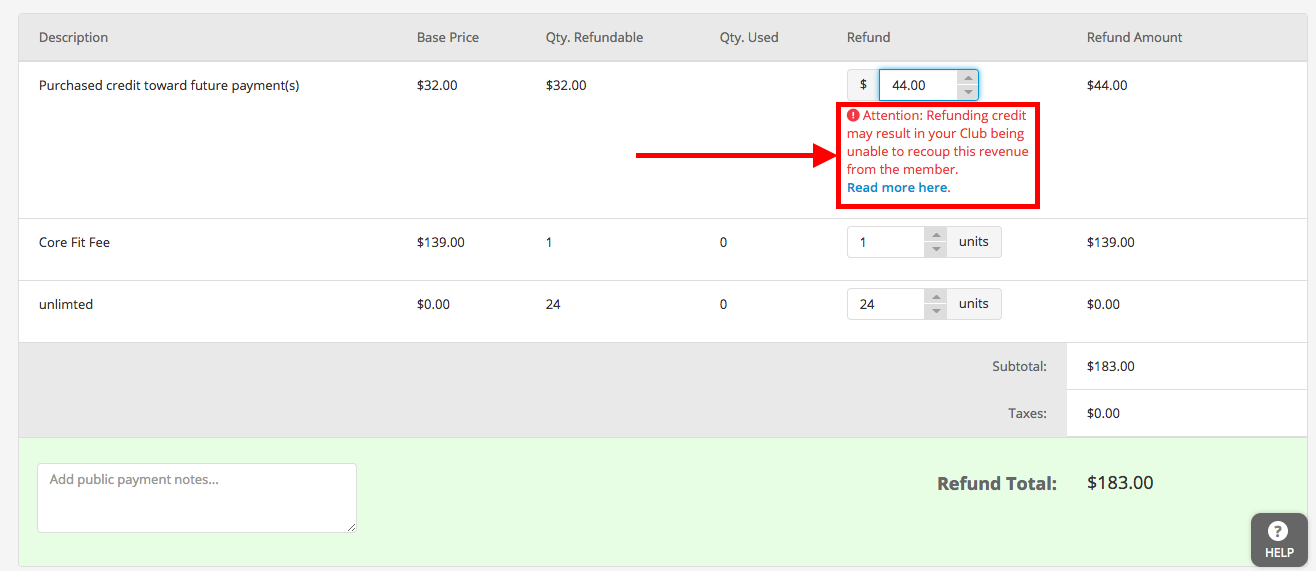 A club will lose money if the Member's refunded credit was originally attributed to a select payment that has since generated an invoice. Because that credit was spent, the club will possess no opportunity to later bill the Member and recoup that used credit's losses.
For a breakdown on the entirety of credit refund logic, click here.